Adobe photoshop cc 2019 (20.0.5.27259) portable by xpuct
---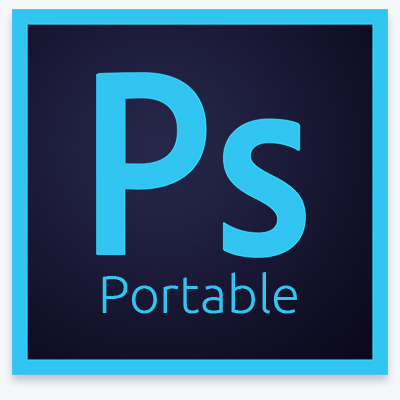 Adobe photoshop cc 2019 (20.0.5.27259) portable by xpuct Crack Free DownloadAdobe Photoshop CC 2019 (20.0.5.27259) Portable by XpucT | 876MB
Adobe Photoshop CC is a multifunctional graphics editor developed and distributed by Adobe Systems. It mainly works with raster images, however it has some vector tools. The product is the market leader in the field of commercial bitmap editing tools and the most well-known product from Adobe.
System requirements:
Intel Pentium 4 or AMD Athlon 64 processor (2 GHz or higher)
Microsoft Windows 7 SP1 (x64) / Windows 8.1 (x64) / Windows 10 (x64)
Microsoft Visual C ++ Redistributable
Run as administrator
2 GB of RAM
1 GB free hard disk space for optimized version
2.1 GB free hard disk space for full version
Monitor resolution 1024 x 768, graphics card with support for OpenGL 2.0, 16-bit colors, 512 MB of video memory.
Distribution Feature:
Portable versions of Adobe by XpucT:
Do not steal settings from other Adobe programs
Do not conflict with installed Adobe programs
Can work in parallel with other and third-party installed and portable versions of any programs
Read more about how Portable programs work
Portable version. However, the functionality is more than full - with telemetry, a ton of language garbage, services and other software from Adobe.
The default settings were
changed : the screensaver was changed (see 1 screenshot)
the ruler was changed to Percentages
the size was changed to Pixels
The animated prompts were turned off for the youngest
The requests to change the embedded image profile were
turned off The warning about removing the layer was
turned off The notification was disabled: "Not a single pixel was highlighted "
Disabled warning in CMYK transition
Disabled warning when saving for web
Disabled warning about enabling dialogs in Operations
Disabled warning Smart Object Editing
A warning about switching to the 3D workspace is disabled
The history of open documents is disabled
The option of automatic layer selection is disabled.
The "Transform selected area" hot key has been changed to Ctrl + Shift + T
The "Invert" hot key of the selected area has been changed from Ctrl + Shift + I to Ctrl + F2
The "Apply again" hot key has been changed from Ctrl + Shift + T on Ctrl + Shift + F2
The "Duplicate Layer" hot key has been changed from Ctrl + J to F2
Large thumbnails are turned on
Scroll is turned on to easily move objects in the Workspace
Color management strategies and request to change color management
Restored class Cass Cancel (Ctrl + Alt + Z)
Restored the classic Transformation by the clamped Shift
Cut:
Export as
Work with extensions
Work with videos
All Creative Cloud files that were debris after installation
New (slow) file creation interface + paid library
Design space
Help files
NTSC color filter
Save to JPEG2000
Advertisement
EULA
Animation tips
Tons of language garbage
Anti-piracy protection service
Error logging service
Update notification modules Report
generation wizard Report
sending wizard
Added:
14 author operations added (filters for photos) o) on the hot key F12
Added the original photo animation operation on the F6 hot key
Added support for saving icons in .ico format (no more than 256 x 256)
Added Camera Raw plugin 11.3.0.197
Added Imagenomic Portraiture 3.0.2 plugin (cured)
Added Fractalius plugin
In any incomprehensible situation:
1 . You need to run the program as an administrator
2 . Adobe Photoshop was written in C ++ using Microsoft Visual C ++ Redistributable . For the program to work on your computer, you also need to install / update these components, otherwise this program will not work for you.
DOWNLOADuploadgig
'+' Dowload Crack + Serial
File engine/modules/torrent.php not found.
| | |
| --- | --- |
| Date Added: | 30-12-2019, 14:54 |
| Downloads: | Downloaded 8169 times |
| Verified: | Working for 85,95% of Gekto.com users (4.50 stars) |
| Contributer: | iOTA |
| Provider: | Gekto.com |